Hi, my name is Shawn and bought a 2017 XC90 May 18th. I drove gently, breaking the vehicle in properly for the first 500 miles, which took only 5 days. On May 25th I departed Charlotte NC at 5am and arrived in Sumas Washington / Canada on May 28th around 5pm.
First day, first 1k miles on the trip (1500 total miles total), my vehicle performed flawlessly. I really enjoyed the different drive mode selections, adjusting as the road conditions changed. Overall, impressed with the vehicle and satisfied with my purchase.
Second day, things got a little weird. I found that a few hours of sunlight in direct contact with the center computer system caused it to overheat and go into a continuous re-booting loop. When this happens, you loose navigation, stereo, ac, and pretty much everything else controled by this unit. This all happened at 1700 total miles, 11am in the morning, with my AC set to 68 degrees. Placing a sun shade on the dash, blocking direct sunlight, solved this issue, but folks in southern states need to be aware of this problem. I'm having a light shade of ceramic tint installed when I get home to solve this issue on my vehicle...but I am slightly concerned about my systems dependability now that it has over heated and rebooted for a good half hour or more.
Third day, over 2500 miles, sunshade on dash, it was smooth sailing into Sumas.
Overall, I'm very happy with my XC90. Black with Amber, and all the right factory options.
I currently have over 4k miles and will begin my trip home in a few days hitting several landmarks, and taking several pictures along the way.
Feel free to ask any questions pertaining to my XC90.
I do know of a way to disable the Pilot Assists top speed of 87mph, but it only will stay disabled during that one trip, or key cycle...but Ive been asked to not share how I did it.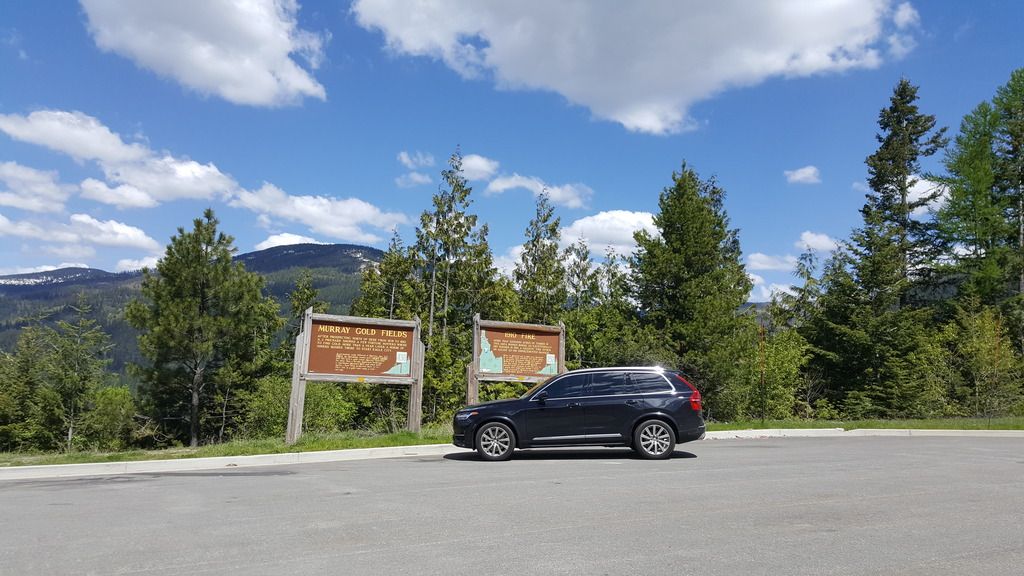 Last edited:
1